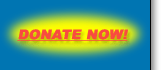 Our journal entries from our Home Page Text Scroller and our Pictures of the Day are located in our Archive below. The success of the ride very quickly prevented us from providing long journals along the way. Select the month you wish to view. Be patient with the next pages, some have up to 120 thumbnail images.
MAY 2004 JOURNAL ARCHIVE
SEPTEMBER 2004 JOURNAL ARCHIVE
Want so see our ROUTE MAP? Click Here.

Feel free to email us.